¿Qué es la NVC?
Our task is to help veterinary practitioners improve their professional skills in companion animal care. The Conference includes three programs represented by different sections.
Educational Program
The educational program is meant for general veterinary practitioners. We set up a high level of standards for both the lecturers and their lectures. A Scientific Committee presented by nationally recognized opinion leaders has been established for the review and selection of lectures.
---
The Conference structure
The Conference program traditionally includes the most important issues of the theory and practice of veterinary medicine. The program incorporates scientific and educational sections as well as a series of workshops.
Let's Start, Baby!
A few words from the organizers
Sergey Mendoza
Founder of the Belyi Klyk ("White Fang") Veterinary Clinic
Elena Kadochnikova
Director of the Colibry ("Hummingbird") Veterinary Center
Andrei Komolov
Chairman of the Society of Veterinary Cardiology
More Conference statistics
Best Russian and international veterinary professionals as well as managers and staff members of leading veterinary clinics and laboratories come to Moscow to attend the NVC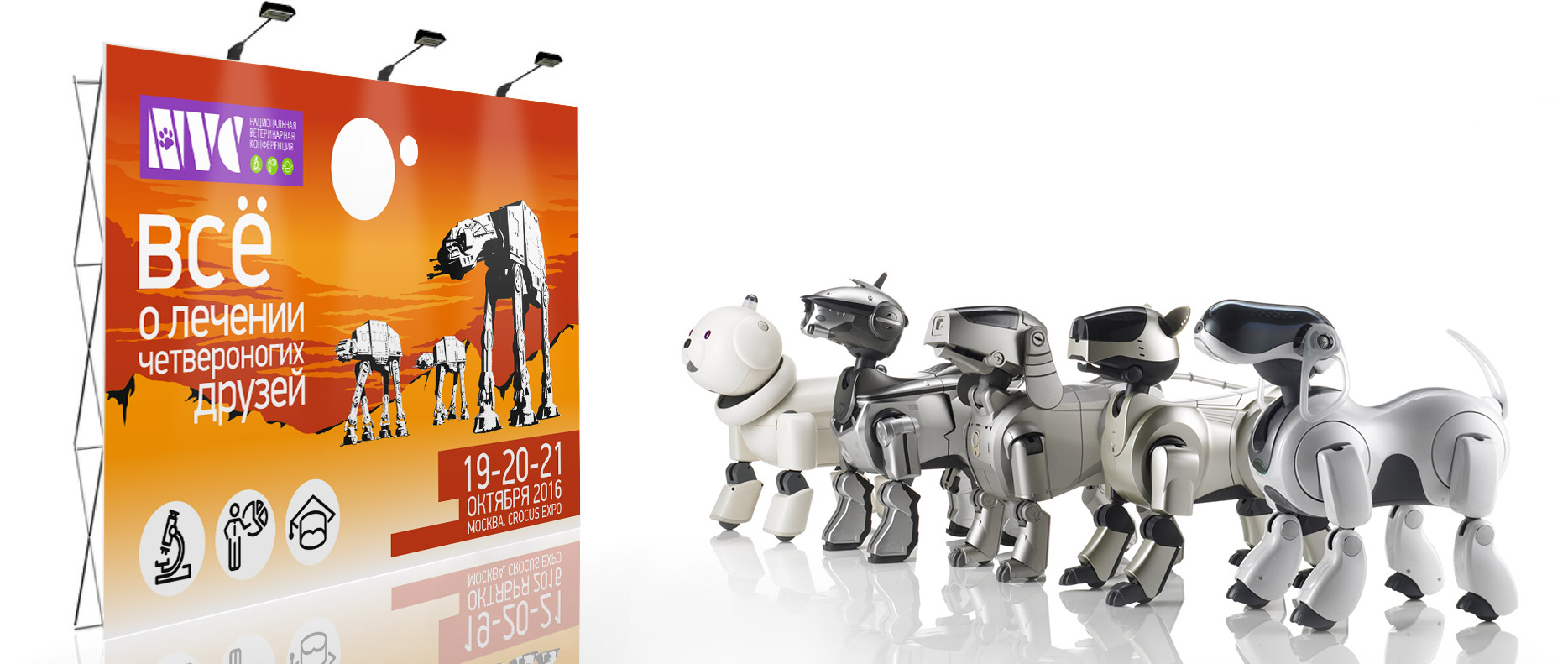 Our speakers
Claudio Bussadori
MD, DVM, PhD
Director of the veterinary clinic Gran Sasso in Milan, Italy. Former Vice President ECVIM. The ex-president ESVC.
Danny W. Scott
DVM, DACVP
Emeritus Professor of Dermatology at Cornell University. Diplomate of the American College of Veterinary Pathologists.
Janet B. Van Dyke
DVM, Dip.ACVSMR, CCRT
Diplomate American College of Veterinary Sports Medicine and Rehabilitation.
Ernie Ward
DVM
The founder of DogGone Healthy veterinary clinic, a practice dedicated to nutritional, behavioral and integrative care, and of Association for Pet Obesity Prevention.
Tayse Domingues
de Souza
PhD, DVM
Professor of Veterinary Pathology and Canine Physiopathology of Reproduction. Supervisor in the Veterinary Residency Program, and Researcher at University of Vila Velha, Brazil.
Ellen Martens
PT, MT, CCRT
President of the Belgian Association for Certified Animal Physical Therapy.
Ekaterina Kuznetsova
Dip ECVD
Veterinary dermatologist. The head of the dermatology department, Belyi Klik Veterinary Hospital, Moscow, Russia, Diplomate ECVD.
David M. Vail
DVM, Dip.ACVIM-onc.
Professor of Veterinary Medicine at University of Wisconsin-Madison.President of the Veterinary Cancer Society.
Andrey Komolov

Head of Cardiology Department network of clinics "White Fang", Moscow. President of the Veterinary Society of Cardiology.
Edward J. Hall
MA, PhD, DipECVIM-CA
Professor of Small Animal Internal Medicine at the University of Bristol. The only RCVS Recognised Specialist in Small Animal Medicine (Gastroenterology)
Olga Syatkovskaya
DVM, DACVIM, DECVIM
Founder and President of the Estonian Society of Physicians felinology Veterinary Center of Haabersti, Tallinn, Estonia
Sponsors
Being a major event, the NVC would not be possible without contributions from our generous sponsors. We highly appreciate the continued support of our partners.
---
Days until NVC2018
The National Veterinary Conference 2018 will take place from 17 to 19 October. Traditionally, the Conference will be held in the CROCUS-EXPO International Exhibition Center, Moscow.
What can we offer?
Organizers of the Conference are veterinary practitioners. We have chosen our profession because we have always cared for the animals and their health.
Best venue for events in Russia
CROCUS-EXPO International Exhibition Center is the largest and most promising exhibition center in Russia.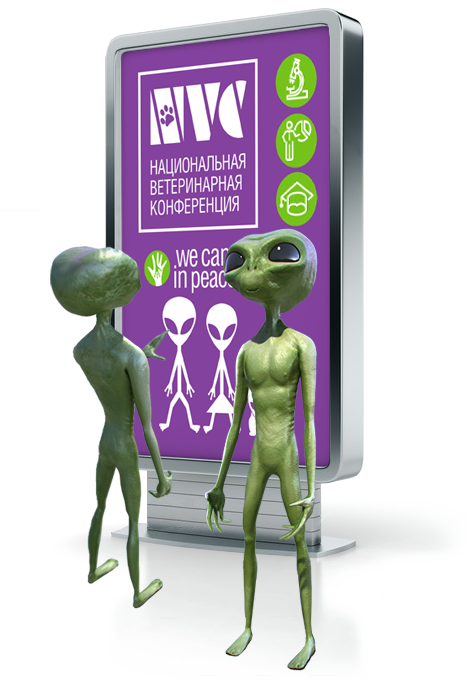 Leading international speakers
Renowned international and Russian lecturers will take part in NVC2018.
Sponsor program
We thank the companies that support NVC – you provide help to all veterinary practitioners in Russia.
Three busy and exciting days
10 scientific sections, 20 educational sections, 14 master-classes covering every area of veterinary medicine.